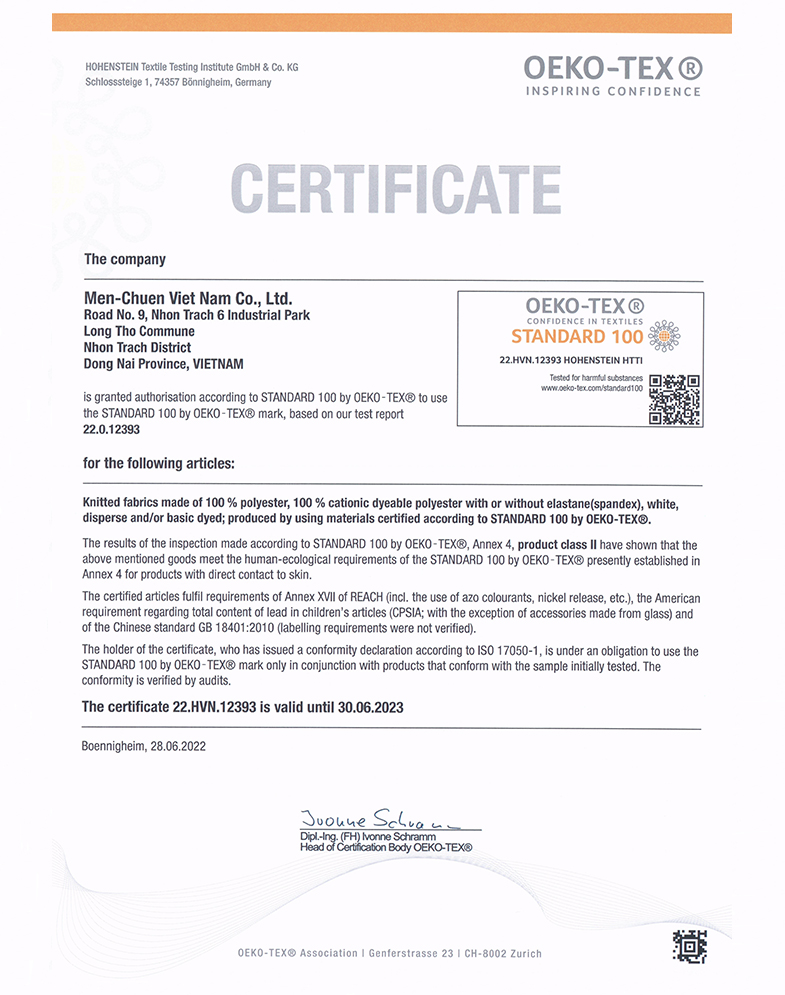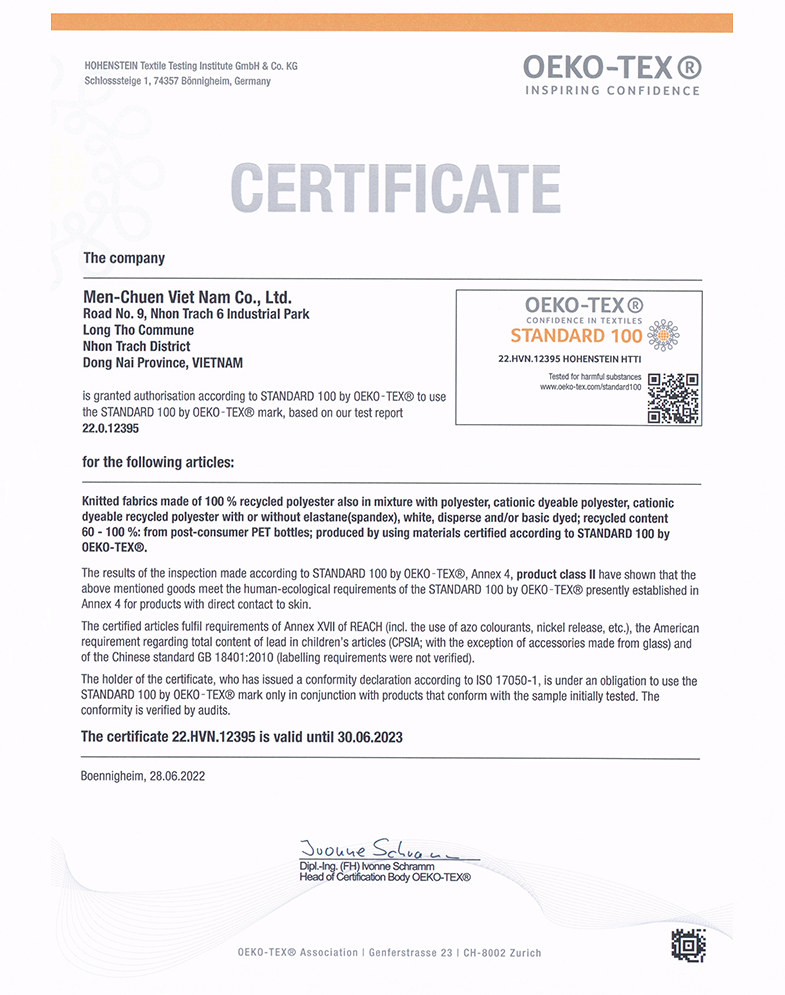 STANDARD 100 by OEKO-TEX@ (International Association for Research and Testing the Field of Textile Ecology) is one of the best-known labels for textiles tested for harmful substances, including:
 1.Manufacturing processes: from the production of fibers, knitting processes to the finish of the final garment, the impact to the environment is minimal, including air, water, waste management and noise impact.
 2.Human health: the toxic substances contained in garments for everyday wear should be minimal.
 3.Waste Management: the recycling and re-use of textiles, ensuring that final disposal and incineration will not cause air pollution.

  Thanks to the hard work and devotion of everyone involved, Men-Chuen Nhon Trach Factory was able to receive this certification within such a short time. We feel grateful and excited to this recognition!