2022 PAN TEXTILE Osaka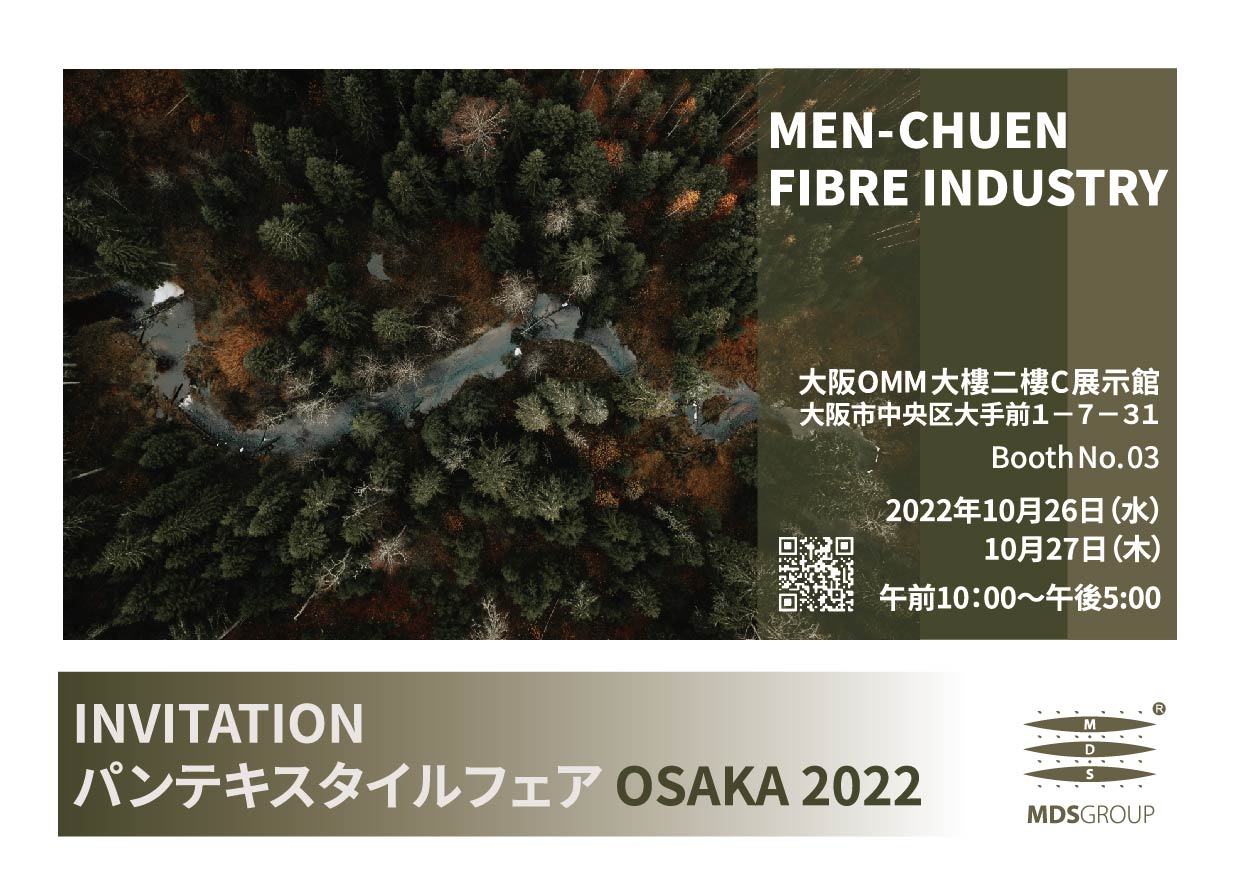 This year, PAN TEXTILE Osaka will be held both virtually and in person. Taiwan's functional fabric is one of the best in the world textile industry. However, we tend to utilize them mostly in garments in the past. In the future, we seek a more versatile usage via unlimited creativity and imagination.
  This year, Men-Chuen's main theme is "fire, wind, land and water". We seek not only to present new concept of our products to our customers, but also hope to brainstorm with friends old and new to ignite a brand new idea on broader usage of our fabrics.

Dat & Time:10/26(三) ~10/27(四) 10:00-17:00
Location:大阪OMM大樓二C 展示館(大阪市中央区大手前1-7-31)
Address:〒 540-6591 1-7-31 Otemae, Chuo-ku, Osaka
Men-Chune Booth:03